What to visit
The quaint Cascais centre: Cascais is a seaside resort west of Lisbon with a bubbling yachting marina, an old medieval fortress, Fortaleza da Nossa Senhora da Luz, as well as Palácio da Cidadela, a Palace and old royal holiday retreat.
The local beaches, especially Praia do Guincho, a well-loved surfing spot.
Autódromo do Estoril racetrack was the largest racetrack in Portugal until 2008 when Algarve's International racetrack was built. It is almost 4,5 kms long and includes 13 curves. It hosted Portugal's Grand Prix for 13 editions.
Sintra has been declared a World Heritage Site by UNESCO is well worth a visit! Go up the mountain and experience the natural beauty of the Serra de Sintra's greenness and amazing standing rocks. Then enjoy the stunning sea views from Pena Palace.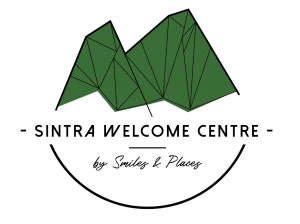 More information on Sintra tours in http://www.sintrawelcomecentre.com/ .
Estoril Golf Course is an 18-hole golf course 25 minutes away from Lisbon and close to Estoril beach, restaurants and hotels. It is one of the oldest and most prestigious golf clubs in Portugal and has hosted The Portuguese International Amateur Championship for 63 years and The Portuguese Open for over 20 years.
Estoril Casino is located on the Portuguese Riviera only 20 kms from Lisbon and the airport, is the largest casino in Europe and is always filled with entertainment and activity.
Estoril Conference Centre is exceptionally well located only 25 kms from Lisbon airport, is close to the casino and enjoys a beautiful sea view. There is an excellent choice of nearby hotels and the Centre has won awards for its architecture and tourist development and is certified as a Green Venue for its admirable environmentally friendly practices.
Museums. We recommend three of the best loved museums in Cascais:
Museu dos Condes de Castro Guimarães is the oldest museum in Cascais and opened in 1931 and is recommended for its romantic architecture and the Marechal Carmona Park Gardens where it is located.
Museu do Mar Rei D. Carlos is a small museum located in an old 1879 house and dedicated to exhibitions on marine life and archaeology.
Casa de Histórias Paula Rego is a modern museum showing the works of renowned Portuguese artist Paula Rego and her artistic connections.