Generation Orchestra thrilled!!!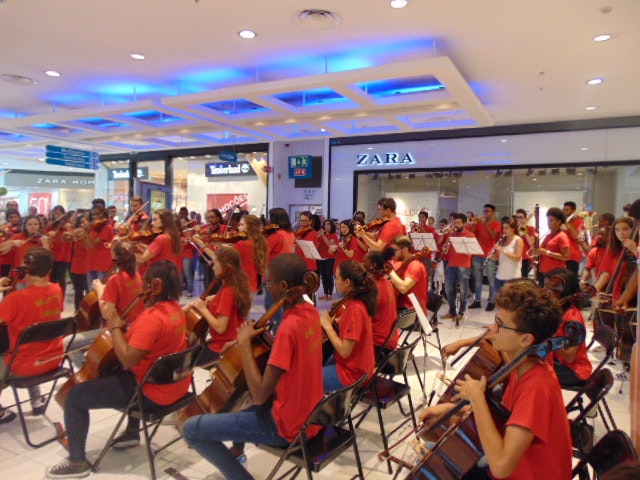 Orchestra "Geração", led by Maestro Ulyses Ascanio, was in CascaiShopping on 19 July and touched everyone who had the privilege to attend this magnificent Concert.
Many congratulations to all the elements, from the talented students, the dedicated Teachers and the fantastic conductor and wishes of great success!!
You can watch some of the moments of the concert through the videos on the Facebook page Por Um Portugal Mais Fashion: https://www.facebook.com/PorUmPortugalMaisFashion/videos?ref=page_internal .
Publication
21 August 2016