Happy Hours in CascaiShopping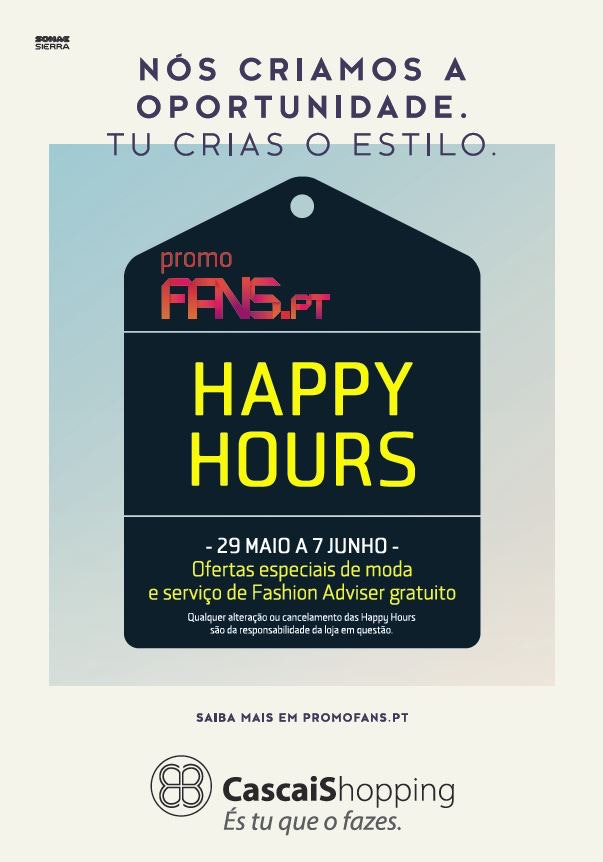 Happy Hours PromoFans ® are back to CascaiShopping from 29 May to the 7 of June!!
Enjoy the unique opportunities to acquire your must-haves with the free advice of Fashion Advisers.
You can check your free consultations with the Fashion Adviser directly at the Meeting Point on ground 1 (the square in front of Zara) or through 935.541.449.
The consultations take place between 29 May and 7 June, from 11:00 to 03:00 pm.
Happy Hours PromoFans® take place on the same days, from 04:00 pm to 08:00 pm with a Fashion Adviser in fashion stores.
For more information visit:
http: www.promofans.ptptcampanhacampaignpagehappyhourcascais.
Have fun and discover the opportunities we have for you!!!