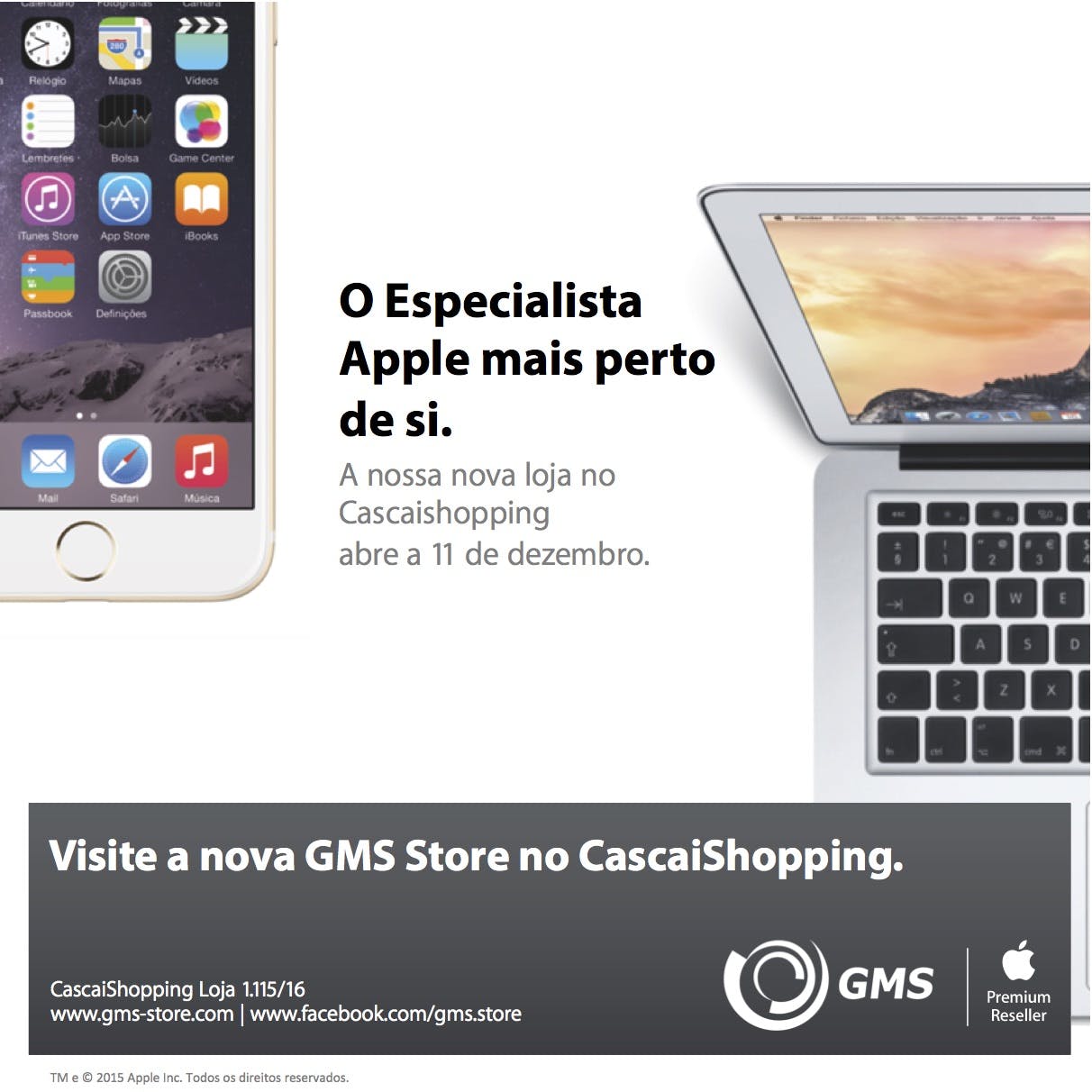 GMS Store is opening a new store at CascaiShopping, with the full Apple products range, accessories and the best Apple experts.
To celebrate, on December 11th, from 17h, join the party.
There will be a draw of three iPhone 6s, a showcase with Pete tha Zouk, 10% direct discount on Mac, games and lots of prizes!
GMS Stores are Apple Premium Resellers, certified by Apple.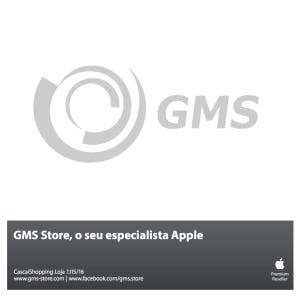 Publication
09 December 2015