Cascais Kitchen – Innovative concept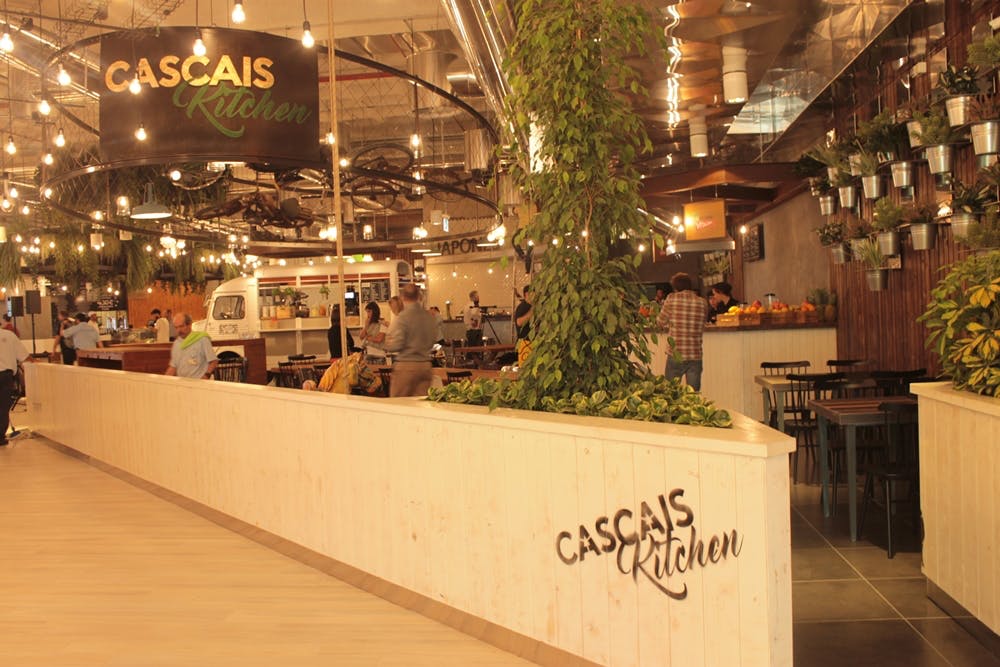 CascaiShopping just inaugurate a truly differentiating concept at its food court – Cascais Kitchen – the first to emerge in Portugal in a Shopping Centre. It will surprise all customers, enriching their visiting experience.
This new space integrates 8 kiosks with a very wide and diverse gastronomic offer for all tastes: seafood, fish, snacks, meats, salads, Italian food, Japanese food, sweets and drinks.
We look forward for your visit, in the Foodcourt, Floor 1.